American Underdog tells the inspirational true story of Kurt Warner (Zachary Levi), who went from a stock boy at a grocery store to a two-time NFL MVP, Super Bowl champion, and Hall of Fame quarterback. The film centers on Warner's unique story and years of challenges and setbacks that could have derailed his aspirations to become an NFL player - but just when his dreams seemed all but out of reach, it is only with the support of his wife, Brenda (Anna Paquin) and the encouragement of his family, coaches, and teammates that Warner perseveres and finds the strength to show the world the champion that he already is.
REVIEW:
It's even better that it's true! It is heartwarming to watch an underdog, and Kurt definitely was. More than that, what an incredible human being he is. From the moment he laid on the floor with Brenda's son, Zach, I knew what kind of man he was and that she should stay with him forever.
So it was a story of triumph, overcoming what holds you back, and also romance. The story of Kurt and Brenda is beautiful. As beautiful as the story of his win.
I liked this movie for so many reasons!
I made the hubby watch it with me. He wasn't really into it from the beginning since he isn't the football fan. he was deeply rooted by the halfway point and I think I even saw him shed a tear, but don't tell him I told you that. 😂
A great story for date night or family night!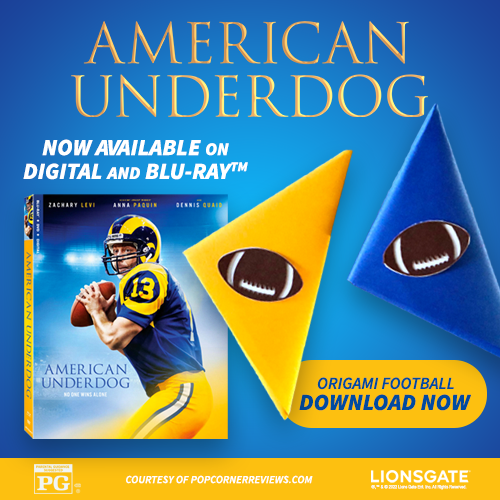 **Compensation may be earned from the link within. A copy was provided to facilitate this review. Opinions are owned by Freda's Voice.