AVAILABLE NOW!
After crashing an experimental aircraft, Air Force pilot Carol Danvers is discovered by the Kree and trained as a member of the elite Starforce Military under the command of her mentor Yon-Rogg. Six years later, after escaping to Earth while under attack by the Skrulls, Danvers begins to discover there's more to her past. With help from S.H.I.E.L.D. agent Nick Fury, they set out to unravel the truth.
REVIEW:
Great graphics, great soundtrack and great action scenes.
I didn't care for the alien and their way too human vocabulary. I felt like he was too Earth for a being who came from out of this world. The alien dude did have jokes though, which kind of made up for the shoddy acting.
This story of Carol, a.k.a. Captain Marvel, is of how she came to have powers and her life. If you like bad guys, Jude Law is always an epic villain. Sadly though, if you're watching for a story line, you will be sorely disappointed.
The kitty cat, who was actually a Flirkin, stole the show. I love orange tabbies, but this one was special to say the least.
Hubby thought it was complete cheese. He believes the story itself could have been so much better. It was too much girl power for him, not that he minds it, but it was a little overboard. Plus the predictability factor was too high.
2.5/5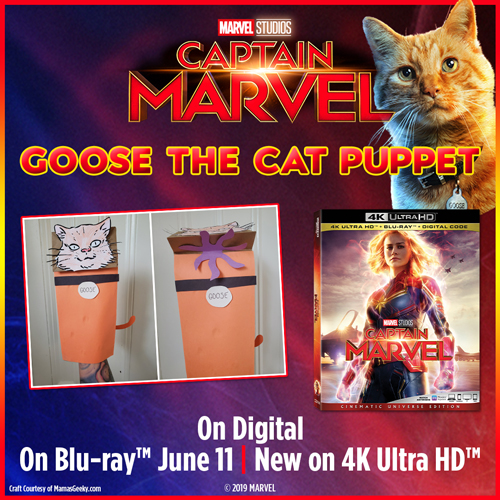 **Compensation may be earned from the link within. A copy was provided to facilitate a review. Opinions are owned by Freda's Voice.